Winter Lanterns: Freeway Park, 2017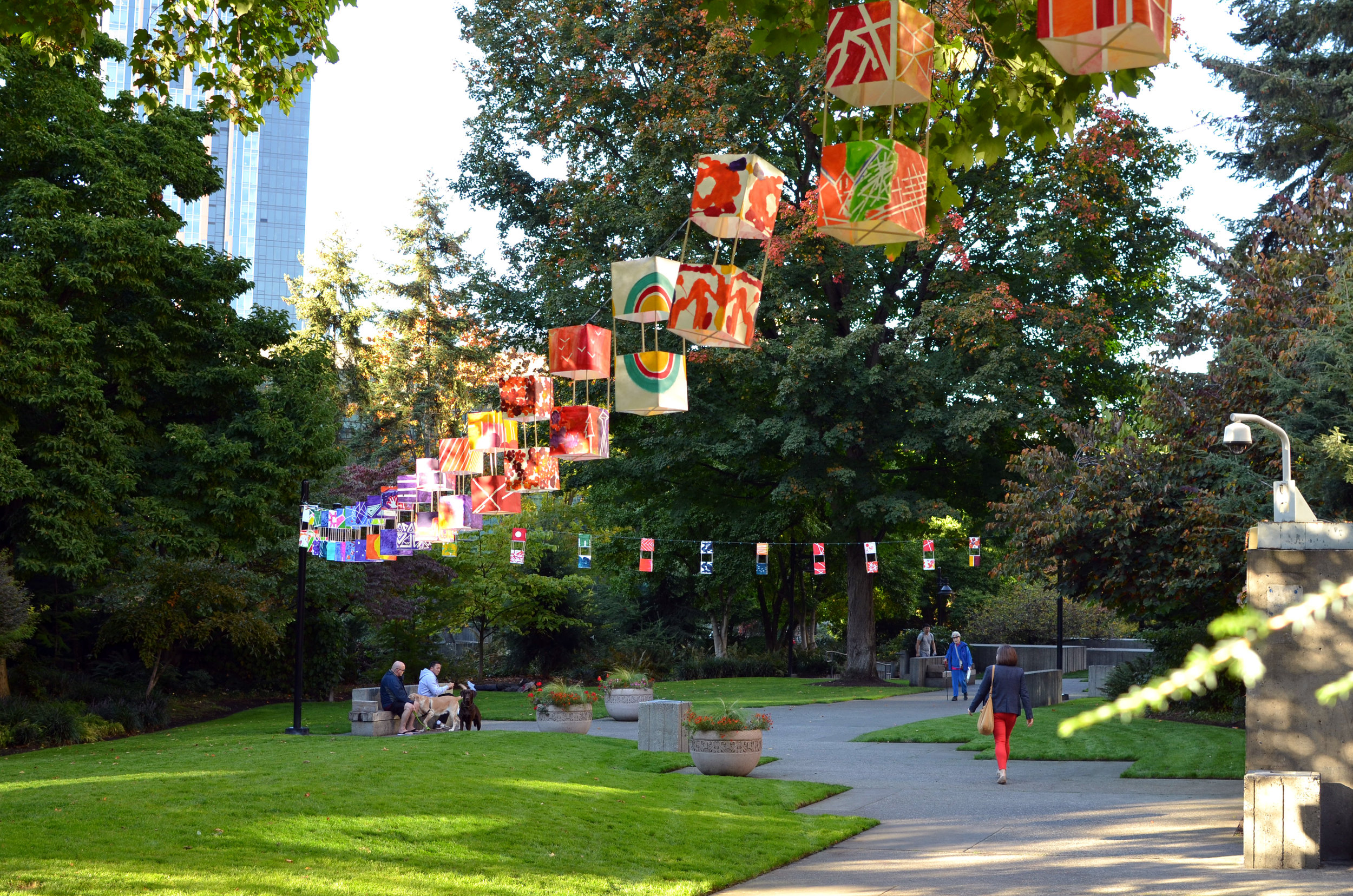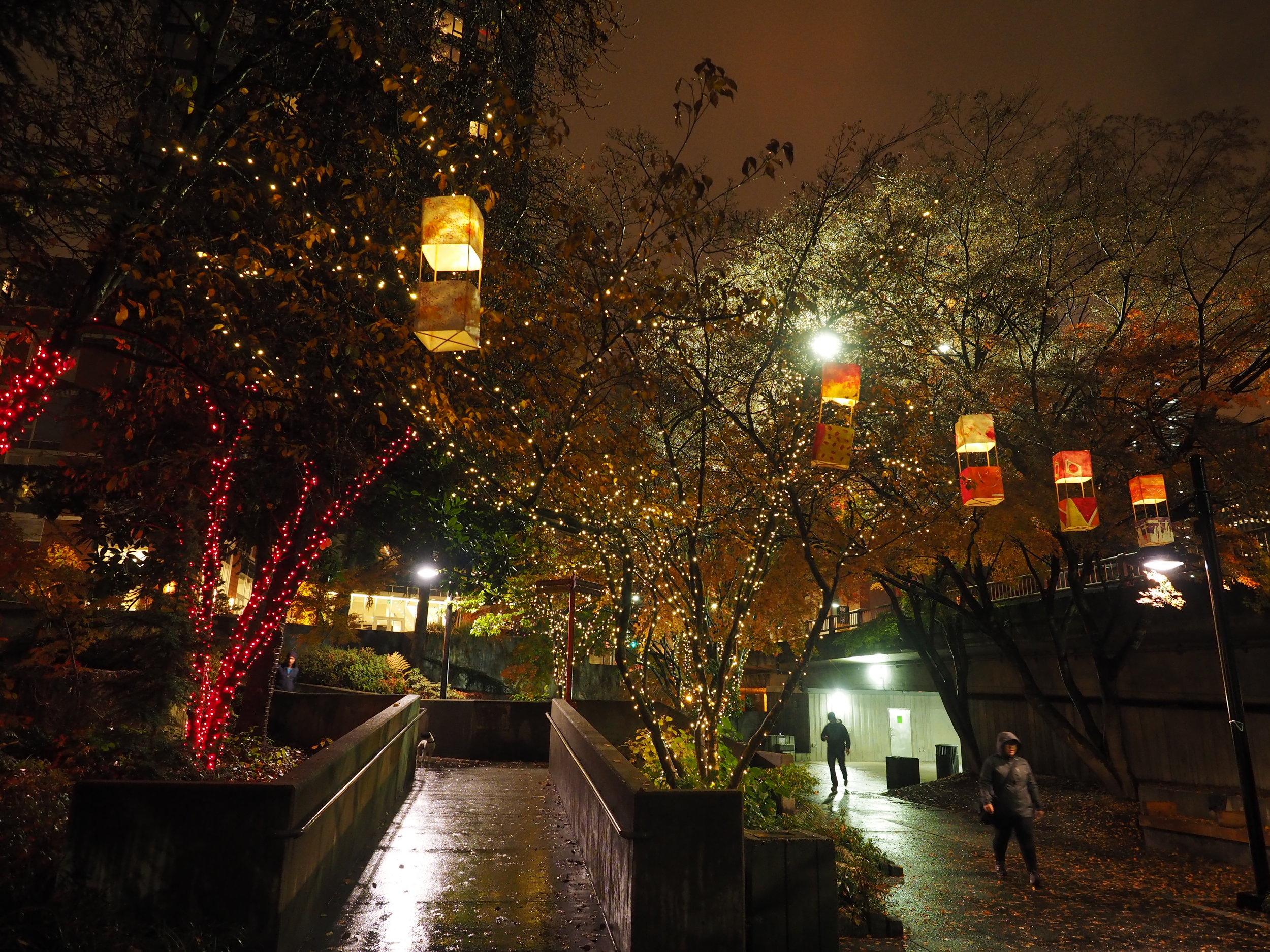 LTDC was hired by the Freeway Park Association, funded by a grant from the Office of Arts & Culture to reimagine the annual community kites program in Freeway Park for a winter installation that met the community's goals for public safety, community engagement and activation of the Park after dark and throughout the winter months. The lanterns were painted by students at the Northwest School.
+ Tyvek, acrylic paint, wood dowels, wire, gaffer tape, galvanized steel cable and turnbuckle infrastructure.